About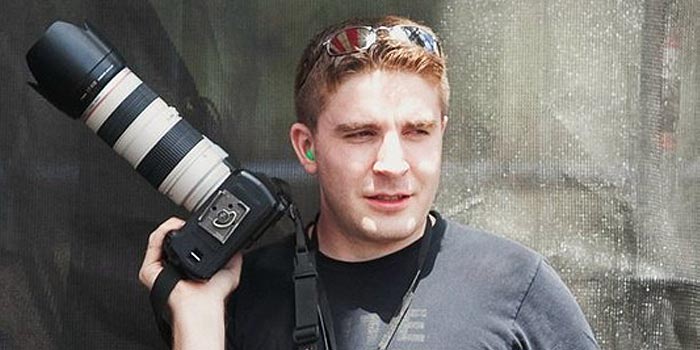 Media professional with experience in graphic design, photography, videography, social media, and web design. Specializes in print design and branding. Creative problem solver with strong attention to detail who enjoys working in a team environment and has a passion for helping people.

EDUCATION
Bachelor of Arts (Digital Art & Design) from Eastern Connecticut State University (2007).
Relevant coursework includes: Package Design, Bookmaking, Computer Graphics, Graphic Design, Two Dimensional Design, Three Dimensional Design, Web Design, Publication Design, Advertising Essentials, Design Group, Polyester Plate Lithography, Electronic Photography, Video Art.
PROFESSIONAL SKILLS
Professional designer and photographer.
Always thinks outside the box and likes finding creative solutions to problems.
Works well with others as well as on his own.
Can manage Social Media platforms and make them work with each other.
Preferred Tools: Apple Computers, Wacom tablet, Adobe Creative Suite: Illustrator, InDesign, Photoshop, Fireworks, Dreamweaver (HTML/CSS), Acrobat Pro; Adobe Lightroom, WordPress (CMS), Microsoft Office, Apple Keynote; social media (facebook fan pages/twitter/Wordpress integration), iMovie, Garageband
Also has experience with: QuarkXPress, Adobe Flash, Premiere Pro, Soundbooth; Final Cut Pro
WORK EXPERIENCE
2012-Present
SIKORSKY AIRCRAFT, Stratford, CT
Graphic Designer and Events Guru (Contractor)
In keeping with the company's brand and design standards and clients' RFP requirements, I create and edit graphics and illustrations for use in proposal documents. I work with a team and independently (depending on the scope of the proposal) to design proposal covers and CD labels, format proposal documents and spreadsheets, and quality check final prints for final assembly of winning proposals.
With a team and independently (depending on scale of event), I set up and run multimedia audio visual events, testing sound and video system assets to ensure flawless corporate presentations and events for company leadership and visiting dignitaries.
2001-Present
FREELANCE WORK
Designed CD packaging, logos and branding, business cards, t-shirts, websites, Powerpoint / Keynote presentations; shot and edited videos.
Commercial / Industrial Real Estate Photography for Colliers International: New Haven / 290 Pratt St.
Concert Photography for Creation Festivals.
Portrait Photography for various clients.
Production Assistant and Photography Assistant/Second Shooter with Sonalysts Studios, Waterford, CT.
Sound system setup, screen and projector setup. Running media presentation and sound during live A/V events.
2006-2011
FAITH 2 FAITH MINISTRIES INTERNATIONAL, Uncasville, CT
Media Director / Graphic Designer for non-profit organization with international scope.
I created the current brand identity for the entire organization and established the look and feel down to font rules, corporate colors, and best practices. My designs allowed the company to connect with new donors, which in turn continues to increase funding and growth. The non-profit was able to do so largely because my designs enabled them be taken seriously by their partners, the public, the news media, and their target audience: youth.
Designed event-based promotional / print materials (including postcards, mailings, posters, websites, banner ads, credentials, social media, and video) for several campaigns per year. Designed book cover art, logos, event branding, awards.
Started a t-shirt line called Axiomwear. Designed shirts with thought-provoking art. Supported the causes of Love 146 and Teen Challenge through shirt designs.
photo by Susan Lloyd